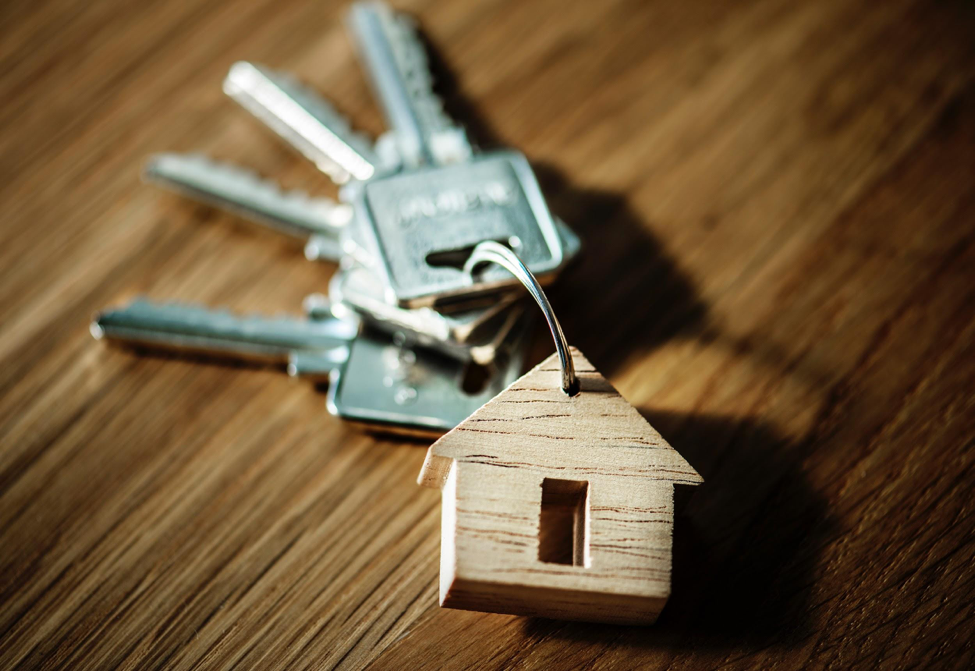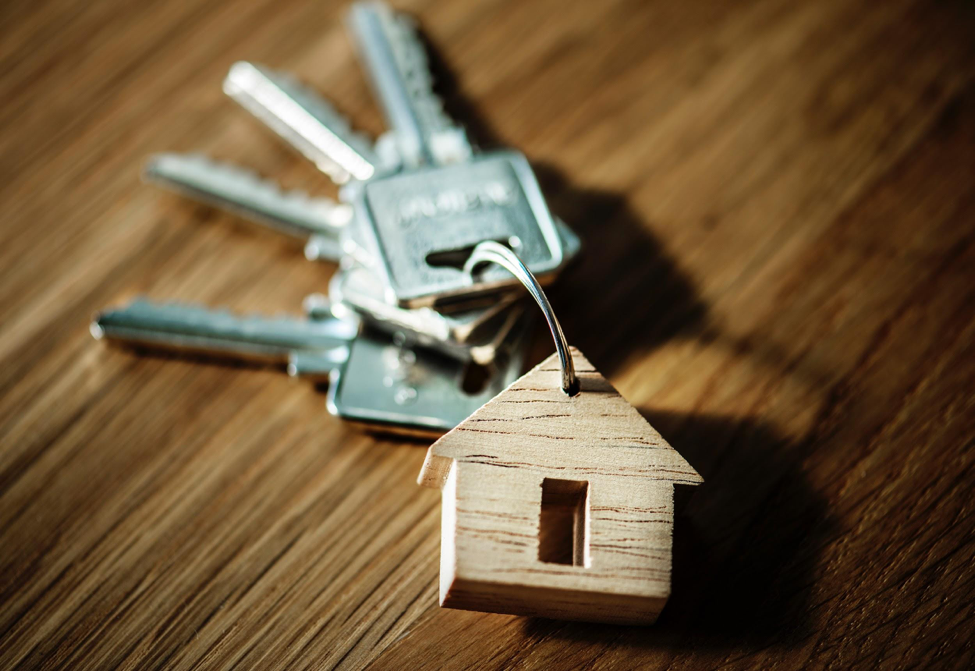 Buying your first home is one of those moments that define the American Dream. It is also a roller coaster of emotions, both positive and negative. As excited first-time homebuyers may feel when looking at properties, there is an equal amount of tension when considering what an important financial milestone buying a house is. While you can't prepare for everything, there are ways first-time homebuyers can make the experience simpler and more enjoyable overall.
Start Cleaning Out Today
Cleaning out clutter is something everyone — not just first-time buyers — needs to do before they move. A common mistake people make is waiting to start sorting and getting rid of things too late. The earlier you start the process, the easier and more effective it will be. Start listing furniture on Craigslist, LetGo, or other local selling apps. Drop off clothes, small appliances, and other items in good condition at thrift shops and nonprofit charities that can use them. Any belongings you have that you're not sure about getting rid of can go in an offsite storage unit — the average price for booking one in Shoreline, Washington during the past 180 days was as little as $134.40 —  so they can be safe in a climate-controlled space. What's more, you don't have to worry about finding a way to fit them into your new home. Once you're settled in your very first home, you can revisit these items and figure out your best course of action from there. To transport these items, you may need to rent a truck, which can run between $19.95 and $39.95 a day depending on the company and the size of the vehicle you need.
If the de-cluttering process becomes a little too overwhelming, you could bring in an expert to help you out. Again, it's going to cost a bit of money — roughly $40 to $50 an hour in some places — but it could be money very well spent.
Get the Help You Need
The internet has a lot of people thinking they can go the DIY-route for everything these days. However, don't make the mistake of believing you'll be able to charge forward into the first-time home buying experience solo. A professional real estate agent —  preferably one whose niche is first-time buyers — will guide you every step of the way. Realtors save homebuyers time by searching out the listings that have the features they want while weeding out those that are a waste of time. Agents often know of the best homes that are about to be listed before they hit the market, so you can get the inside scoop on properties other buyers are not aware of. Real estate agents will accompany you when looking at houses, so you don't have to worry about driving or navigating unfamiliar neighborhoods. Furthermore, realtors save you money by pointing out when properties are overpriced and helping you negotiate for a lower amount.
Seek Out Pre-Approval
Paying for your first home is the part of the process that can make it feel like your stomach is going to drop down through the floor. It's scary putting down such a large amount of cash for the first time, but millions of people do it every day. An easy way to instill confidence into your decision is by getting pre-approved for your mortgage; however, pre-approval is not the same thing as being pre-qualified. Pre-qualification estimates about how much you'll be able to spend on a  home while pre-approval involves having a lender check your credit and verify your documentation before approving your specific loan amount. To be pre-approved, you have to provide proof of income, documentation of your various assets, and good credit. Once you are pre-approved, you are much more likely to have your offer accepted on the house you want.
First-time home buying isn't easy, but things in life that are worth the effort rarely are. Starting the decluttering process as early as possible makes things simpler when you're in the weeds searching for properties and eventually moving. Don't buy a home without help — an experienced real estate agent will save you both time and money. Finally, ensure you're financially ready to buy a home by seeking pre-approval for your mortgage.
This post was written by Jim MicKinley from http://moneywithjim.org/
Bio: As a retired banker, Jim hopes to use his knowledge to help people make sound financial decisions.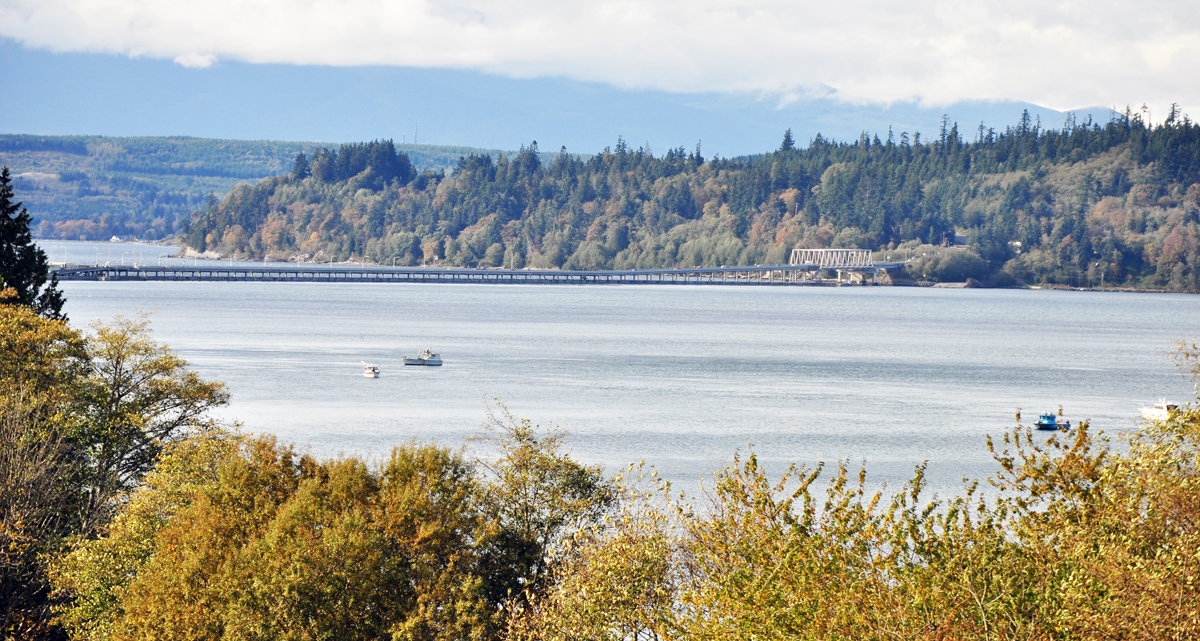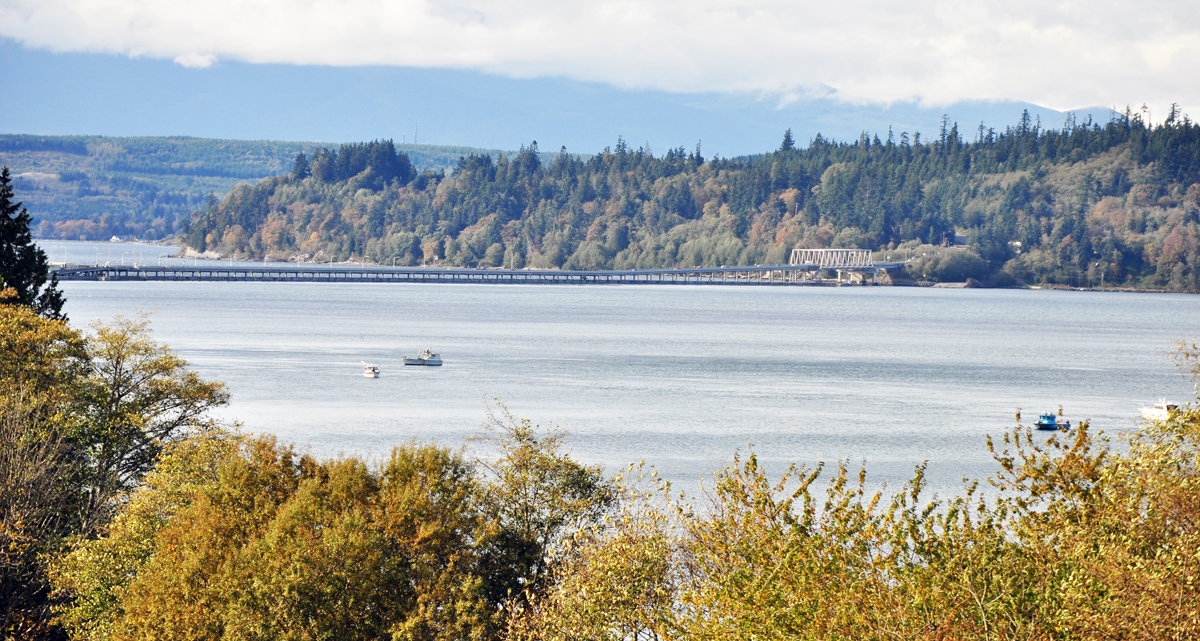 Wouldn't you want to wake up to a view like this every day?
Living along the Hood Canal, you can. Whether it's raining or sunny, the stunning vistas along the Puget Sound are unparalleled in beauty. Right now, I'm offering a unique opportunity to create a dream home, in a stunning landscape.
Right now, I am offering just under an acre-and-a-half of vacant land outside Port Ludlow – three lots, potential for a great water view, and at an unbeatable price: $80,000 for all three!
Western Washington is one of the best places to be whether you're visiting or staying! Hiking trails and resorts are just scratching the surface. It's not a place to be missed, especially since it's right in our back yard.
If you, or anyone you know, is wanting to build their dream home, there's really nowhere better to pick.
–
Maxview Dr, Port Ludlow 98365; $56,000
1.01 acres, MLS# 1107384
Bluejay Lane, Port Ludlow 98365; $12,000
0.211 acres, MLS#1103033
Bluejay Lane, Port Ludlow 98365; $12,000
0.210 acres, MLS#1107375
–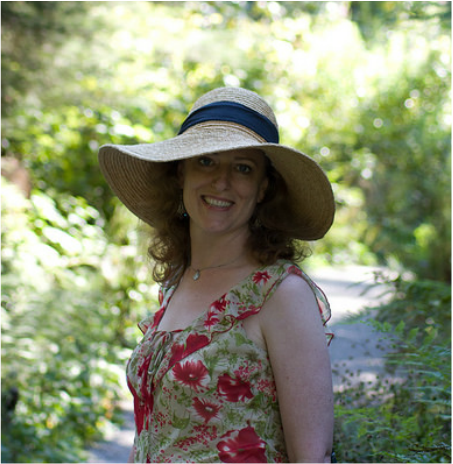 Thank you for visiting my blog!
This month, I was fortunate to interview Una Drake, the author of Space Clearing: A Practical Guide, available on Kindle.
In real estate, we come across all sorts of homes and often end up helping clients boxing up for their move or clearing clutter to prepare for selling. I recommend considering an energy space clearing when you are staging a home, it removes residue from previous hardships that may have taken place and makes the area feel lighter and refreshing for potential buyers looking to move.
Below is my full interview with Una Drake:
Q: Could you define "space clearing?"
A: "At its most basic level, space clearing is about removing negative energy from a space. As any architect or home designer knows, we are shaped by the environments we live in. By taking care of your home and the environments you spend the most time in you can ensure proper energy flow and renewal. To stay healthy and happy, you need to keep your environment healthy and happy and clear!
Stagnant energy and thought patterns can build up within a physical space, just like physical dirt and grime. Space clearing clears the negative energy out, so fresh, good energy can flow in."
Q: Why would someone want space clearing and why is it important when preparing for selling or after you bought a home?
A: "You deserve a fresh start when moving into a new home. Clearing out any leftover energy from former residents is the most important thing you can do upon moving into a new house or apartment.
You just never know what has gone on in a home before you move in. Don't take any chances.  You owe it to yourself, your family and your future to clear that space!
It is equally important to do a space clearing when you are selling your home, and for basically the same reason as when moving in. However, in this case you want to remove your own energetic stamp and "baggage" from the home, so that prospective buyers can easily imagine themselves living there.
Space clearing is especially important if you are selling under any kind of duress.  The pain and stress of divorce, money issues, health problems, the loss of a job, and so on, all leave an imprint on the space you live in. Prospective buyers can and do pick up on negative energy, even if they don't consciously realize it. Something will feel "off" about the home, and they will be much less likely to go ahead with the purchase, even if the price, location and other particulars are right."
Q: What are some personal benefits of space clearing?
A: "Through space clearing we create spaces that are healthy, vital and support us rather than sapping our energy!
Clearing your home allows you to connect with the physical space in a more intimate way. Many people report that they feel more settled in their space after a clearing.  For example, one woman I know had recently purchased a beautiful new home that she loved, but the basement always gave her the creeps. After a space clearing she felt completely comfortable in the basement—no more "ick" factor!"
Q: Can you give us an analogy/example on space clearing?
A: "All life flows. The essence of having fresh energy in a space, in a home, and even in your life, is that it can flow, circulate and be renewed.
This is similar to water. If water cannot flow it becomes stagnant and dank. The oceans must keep their currents. The streams and rivers must flow to the sea. Lakes must be renewed with fresh water. If water becomes stuck, without a way to flow or renew its oxygen, the life it holds will choke out and die.
It is similar with energy. Attending to the flow and renewal of energy in your home is the heart of Feng Shui and space clearing. "
Q: What inspired you? Can you give us an example of a real-life experience?
A: "In working as an apartment manager for a number of years, I had the opportunity to see how stories of tenants played out in individual apartments over time. Sometimes I space cleared units before renting them and sometimes I did not. I noticed that apartments that had been space cleared tended to rent faster and the renters who showed up after a space clearing tended to be great tenants and had calm, happy, uneventful stays.
Strong energy imprints within a space create repeating patterns even if the occupants change. One dramatic example of left over energy affecting the next tenant in an apartment, was a situation I faced where a young man had lost his job and was very distraught. He chose to break his lease and move back to live with his family on the East Coast. I needed to re-rent the apartment as quickly as possible and did not do a space clearing after he moved out. The market was hot and I was able to find a renter right away — a young woman with a good job, making well over the amount needed to qualify for the lease. On the surface she seemed like the perfect renter, but there were complaints from neighbors, and five months after moving in she revealed to me that she had lost her job and was seriously considering breaking her lease! Now, this could have been "just a coincidence," but in my years of managing, I encountered very few job loss / lease break scenarios. For two situations like this to happen back-to-back in the same apartment, I count this as an anomaly outside of mere coincidence. "
Q: Has doing space clearing affected your life personally?
A: "I have been using space clearing for many years and have found it useful and effective in many different situations. Probably the most memorable was a situation where I was at my wit's end and had no idea how to turn a particularly challenging situation around. I decided to do a very thorough space clearing on my house with the specific intention of getting rid of any lingering energetic blocks, and to clear the way for the next right action to present itself. Less than five minutes after finishing that space clearing, I got a call from a friend who "just happened" to think of me in regards to an opportunity that completely solved the problem I was dealing with and profoundly improved my family's life for years to come."
Q: Can you space clear other spaces, like boats?
A: "Space clearings are most often done on homes, but really any space can be cleared—yes, even boats! One time I was called up to do a clearing on a commercial vessel that had had a particularly challenging history. Its previous owner had died tragically, and even after being bought by new owners, bad luck and problems seemed to hang over this boat like a cloud.  I felt the energy shift during the space clearing, and afterward the vessel was put into commercial service and operated smoothly and profitably for the new owners—no more bad luck!"
Q: How can space clearing help someone in everyday life?
A: "A secret hostess tip is to do a space clearing right before a party. Don't tell anyone, but it will elevate the energy in the space and lift the mood of all your guests. They won't know why, but they will feel lighter and happier — even without drinking any alcohol! Conversations will flow more easily, and people will have a great time, making your party fun and memorable for everyone!
Bio:
Una Drake is the author of Space Clearing: A Practical Guide, available on Kindle.
Coming from a background in shamanic healing and metaphysical work, in 2012, Una began helping clients specifically with love and relationships. Today Una teaches workshops and continues to do metaphysical work and coaching.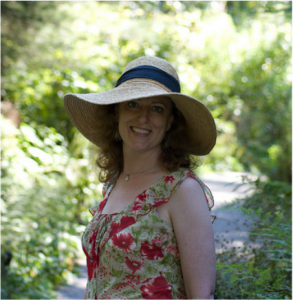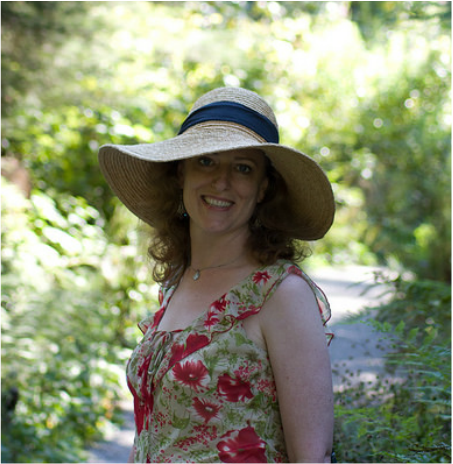 Public contact info:
UnaDrake.com
una@unadrake.com
206-310-2550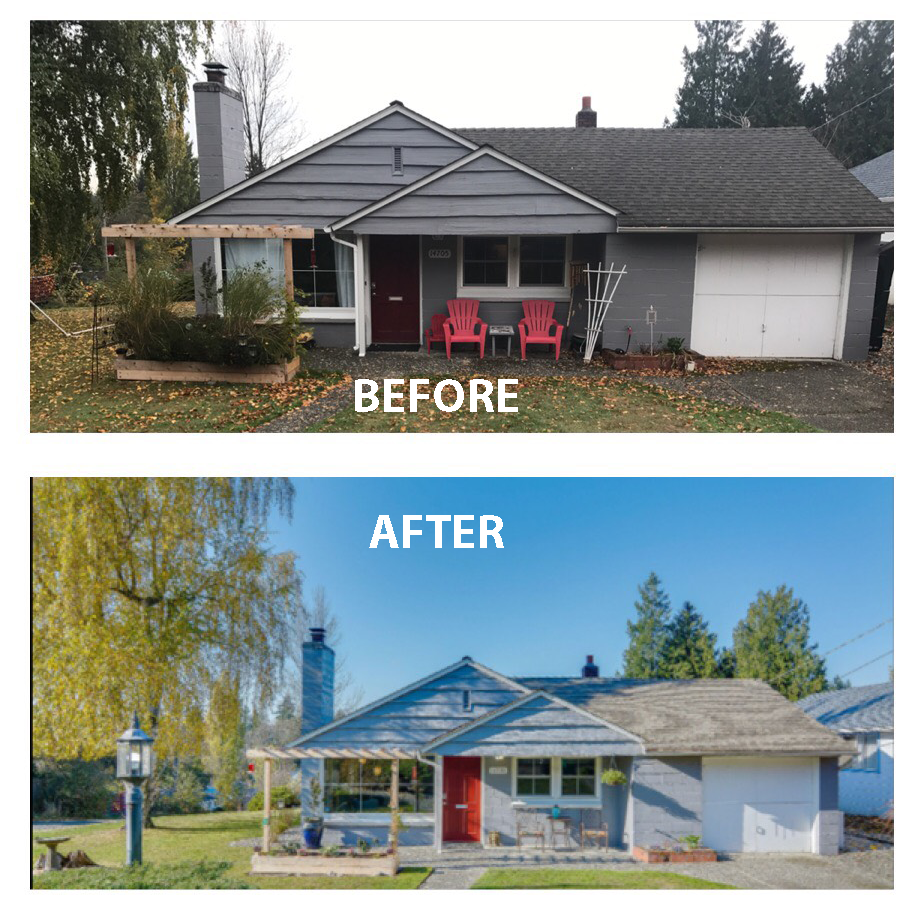 Staging a house for sale can be a time-consuming process. According to some experts, it may cost you anywhere from $200 – $2,000, depending on how much work is needed. But is it really worth the time and expense? Does it really make a difference? In a word … yes! Here are 13 reasons why you should stage your house before you try to sell it. I stage my clients homes and that is a bonus to hire me as your real estate broker.  Attached are some before and after pictures and a staged home that went well over asking price.
You'll Increase the Likelihood of a Sale
When selling your home, the goal is to sell it fast and for the highest possible price. You can increase your chances for success if you stage your house before listing it. That's the whole point of home staging in the first place — to present your home in the best possible light. If you do this, buyers will be more likely to make an offer. As we continue through this article, you will see how a well-staged home can increase the likelihood of a sale.
It Gives the Impression of a Well-Maintained Home
When buyers are walking through your home for the first time, they are making observations on various levels. Obviously, they want to feel comfortable inside the home. They also want to make sure that it meets all their needs from a structural standpoint (size, layout, number or rooms, etc.). But they'll also be looking for clues that indicate the true condition of the home.
If you stage your house effectively, it will give buyers the impression of a well-maintained home. After all, basic repairs are the first step in any home-staging plan. You start by fixing what's broken. This is the bare minimum. After that, you move on to the cosmetic touches like painting and decorating. The result is that the house seems like it's in tip-top shape. This puts buyers' minds at ease, which is exactly what you want.
You Get a Head Start on Packing
You must pack up all your belongings eventually, before you can move. So why not start now? To stage your house, you must remove all clutter from the premises. You also need to pack away your personal belongings, so buyers can imagine themselves living in the house. By staging the home, you're making your job easier when it comes time to move. You won't have as much stuff to box up at the last minute.
It Helps You Justify the Asking Price
Home buyers today are savvy about property values. We all know that home prices have dropped in the wake of the housing crisis. So, you can be sure that potential buyers will scrutinize your asking price like never before. If you stage your house before you try to sell it, you'll have an easier time justifying the price.
Granted, you still need to determine the fair market value for your home. Home buyers and their real estate agents will use recent sales data to justify your asking price. But they'll also be influenced by their emotions. If they walk through the house and see many things that need to be repaired or replaced, they may balk at your asking price — even if the data is in your favor. If the house appears move-in ready, they will be more likely to accept the price you have set.
Staging Makes the House Seem Larger
The art of home staging has a lot to do with space. You want to remove clutter and arrange furniture in a way that maximizes usable space within the house. This gives the impression that the home is larger than it is. Have you ever walked through a home with minimal furniture and been amazed at how much space it had? But when you fill up that same house with over-sized furniture, knickknacks and other forms of clutter, it suddenly feels cramped.
As you stage your house, you should pay close attention to the "flow" of each room. People should never bump into a dresser when walking into the bedroom. They should never have to sidestep around an over-sized dining room table. Doors should be able to swing open completely, without hitting furniture or other obstacles. It's hard to live in such a home, even if you're used to it.
When you're done staging, you may be surprised at how large your house suddenly seems. This is a common reaction among homeowners. And it's a positive reaction among potential buyers. You never want buyers to feel like the home is cramped or crowded.
Suddenly, Every Room Has a Purpose
Buyers should never have to guess the purpose of a room. Most of us have a certain room in the house that serves multiple purposes.
You might think a room's purpose is obvious, even if you're not currently using the room in that manner. But some people have limited vision when it comes to the subject. They may truly be confused about the purpose of a room if it's not staged properly. It's almost like taking rooms off the list entirely. Did that house have two family living spaces? Or did it have one family room plus an ambiguous storage area with an exercise bike in the corner? You don't want buyers asking these kinds of questions.
Staging Helps Buyers See Themselves In the House
As a seller, your job is to help people see themselves living in your home. You do this by "de-personalizing" the house, and decorating in a neutral way that appeals to the masses. You want buyers to see the house as a good fit for their family. You don't want them to see your family living in it. If they see pictures of you everywhere, they'll have a harder time making a personal connection to the home.
The same goes for taste-specific decorating choices. Unusual paint colors and exotic knickknacks are fine when you are living in the home. But when you're trying to sell it, you need to neutralize the decor. When you stage your house, you're essentially removing yourself so that others may insert themselves. This in turn supports item number #1 on this list — it increases the likelihood of a sale.
It Puts Your House above the Competition
As a seller, you have a lot of competition. You can bet that would-be home buyers have seen other houses before visiting yours, and that they'll see more when they leave. What makes your house stand out from the rest?
When you get down to it, there are only two ways to distinguish your home. You can price it below the competition or make it seem like a nicer home. In this case, the Seattle Market is so HOT, you will get multiple bids on your home. Staging can make all the difference in the world, even if your home is priced the same as comparable properties that are for sale. You are giving the appearance of a better value. This is the key to selling anything, whether it's a housework toaster.
Buyers Will Have a Favorable First Impression
You've heard the phrase "curb appeal" before. This is the positive first impression people get when they pull up to your home. But you can't achieve curb appeal unless you stage the house effectively. Staging doesn't just occur on the inside. It happens on the outside as well.
You want buyers to be impressed with the property before they even step foot inside. This is a critical moment that will determine their attitude for the rest of the visit. It's hard to overcome a bad first impression, even if the inside of the house is in prime condition. If you stage the house well, you'll improve the exterior as well as the interior. This puts buyers in a positive frame of mind before they even walk through the front door.
Staging Reduces Out-of-Pocket Costs for Cash-Strapped Buyers
This is one of the things buyers will do when they walk through your home. They'll be looking for items that need to be repaired or replaced, adding it up with their mental calculators. This is another reason to stage your house before you try to sell it.
One of the goals of staging is to make the home appear move-in ready. This means that buyers can bring in their furniture and have a housewarming party the very next day. This is an ideal scenario for buyers. And that's what home staging is all about — you're trying to create an ideal situation for the buyer. This increases the likelihood of a quick sale. And isn't that what you want more than anything else?
Buyers Can Have Their Housewarming Party Sooner
This might sound like a one-sided benefit. Why do you care if the buyer can have a housewarming party shortly after moving in? You care because it relates directly to your primary mission as a seller. It helps you sell faster.
Don't underestimate the power of the entertainment factor. New homeowners love to have family and friends over to visit their new house. It's one of the first things they will do after moving in. If the house is rough around the edges, the buyers might not be comfortable having that housewarming party right away. A well-staged home, on the other hand, is "party ready" right from the get-go.
This may seem like a trivial notion in the grand scheme of things. It's not. Every buyer wants an easy transition. Moving is stressful enough. The last thing they want is to inherit a long list of repairs and upgrades. Stage your house well to make life easier for your buyers.
You Get the Buyer's Agent on Your Side
You want the buyer's agent to rave about your house. You want him or her to say things like, "This is much nicer than the other homes we've looked at." The agent's excitement will rub off on the buyers. This reinforces some of the other points we have discussed in my blog. And it all comes back to item #1 at the top of this list. It increases the likelihood of a sale with a an escalation of a potential higher offer.
A "Must-See" Home Will Bring in More Buyers
Other agents will hear about your home, as well. Word gets around quickly in real estate circles. The buyer's agent will want to bring his or her other clients to your house as well. They'll probably mention it to other agents working in their firm. This will increase the number of buyers who come out to see your home.
In order to enjoy this level of "buzz," you need to stage your house before you try to sell it. Giving buyers a good first impression is your primary goal. Giving agents a good impression also serves your cause.


I am already pretty eager to see what 2018 has in store.
Of all the decor trends we look forward to most in the coming year, color holds a steady spot at the top of our list. After all, it sets the tone for what furniture we buy, what decor we invest in, and the overall mood and feng shui for that design year in our home.
Sherwin-Williams predicts that 2018 will embody the spirit of contemporary life with their three color palettes: Affinity, Connectivity, and Sincerity. Each one is inspired by the collective culture of the moment — from fashion to technology — and captures the aura of a year that is bound to be full of progress and abundance.
Affinity
This color story of striking blue, animated fuchsia, and stabilizing brown, the Affinity palette is set to celebrate the connection of people and places. A color that celebrates travel and culture.
Affinity is just like any good getaway: relaxed but full of unexpected fun. Decorate accordingly with a base of neutral browns and vibrant accent colors in an array of pinks and blues.
Connectivity
The Connectivity palette draws from innovations in tech, including pixelated oranges, digital blues and greens, and high-def yellow. It brightens any Seattle Home and neutralizes the grey skies.
Alternate with some tech-inspired hues while working in some much-needed warmth with understated grays and creams.
Sincerity
Simplicity and Minimalism isn't going anywhere in 2018. However, it is taking on a less structured look.
Step away from the stark light and dark contrasts and embrace color fluidity. This palette is all about ditching harsh lines for sandy browns, muted grays, and hazy greens that harmonize perfectly. Don't stress too much about sticking to a strict color scheme, but instead let one organic shade blend into the next.
Thank you for reading my blog and visiting my website! 
Please don't hesitate to call me with questions on real estate property value and my services.
Make 2018 AWESOME!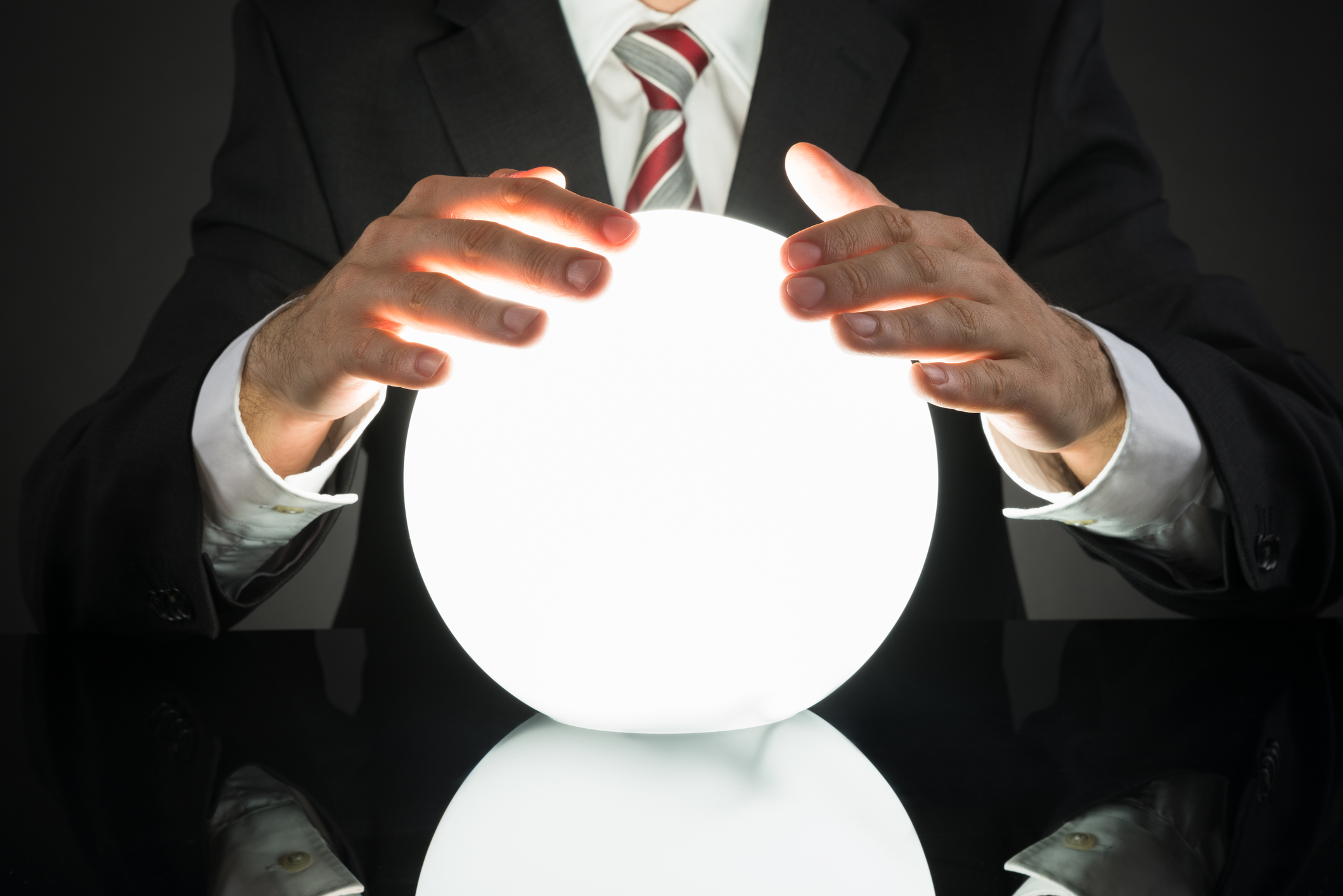 Here is an overview of what to expect in the coming new year, from Windermere's Chief Economist, Matthew Gardner.
https://www.windermere.com/blogs/windermere/authors/matthew-gardner-chief-economist-windermere-real-estate/posts/what-can-we-expect-from-the-2018-housing-market
With the Holidays almost here, I hope you and your loved ones have a joyful season and a Happy New Year!